Ridgid - 18v Cordless Drill X2 R84015
This 18v drill from Ridgid features a dual-battery charger and a metal single sleeve chuck.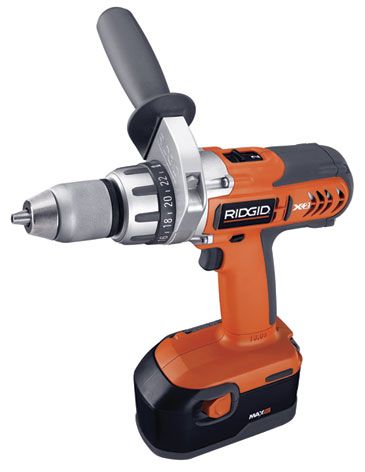 This 18v drill from Ridgid is durable, and it ought to be, since it outweighs other models by at least a pound. Fortunately, the batteries are wrapped with rubber edges for protecting delicate countertops and cabinets when the tool is set aside. The battery charger has dual ports, so you can charge both batteries at once, and in only 30 minutes.