Tool Test: Midi-lathes
This new breed of small lathe offers several features found in bigger macines at a more affordable price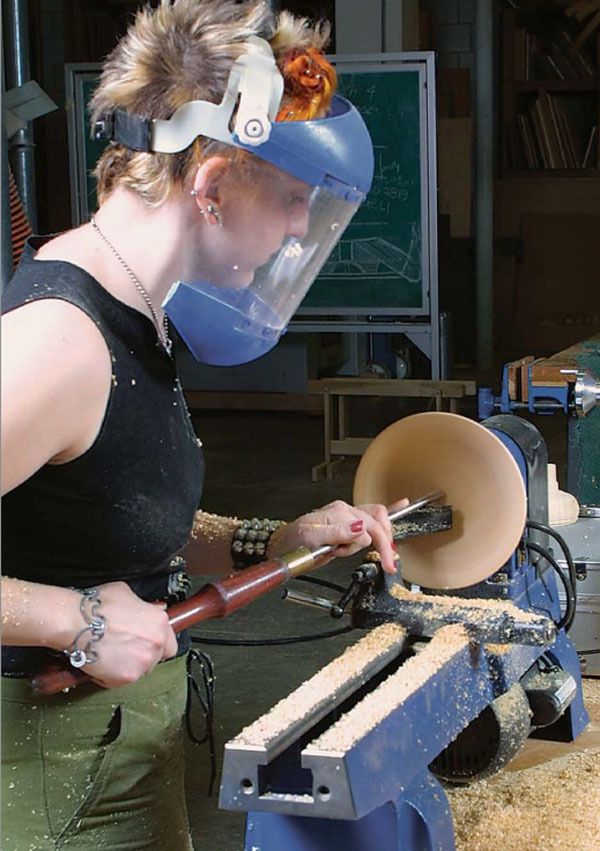 Synopsis: Bench-size midi-lathes make cost and space less of an issue than in the past when deciding whether to add a lathe to your shop. In this article, students at the School of Art and Design at Purchase College tested five midi-lathes for a semester to assess power, length, speed control, and parts. Here are the specs on each one they tested and their evaluations of how each tool performed under real-world conditions.
A lathe can make most good shops even better. A woodworker can add considerable appeal to a furniture piece (depending on the style) by including turned parts, such as legs, knobs, spindles and pedestals. Other turned items, such as bowls, plates and boxes, stand fully on their own merits.
Many woodworking shops, however, don't have a lathe—most likely because of cost or space. Lathes require cash, something many of us don't have in surplus. And lathes take up a lot of space, something most shops have little of, if any, to spare.
But the arrival of a new category of small lathes has made cost and space less of an issue. Introduced in the late 1990s, these machines—often called midi-lathes—are generally bigger and beefier than the so-called minilathes, yet they're smaller than full-sized machines. Midis are affordable—selling for between $285 and $350—and take up very little space. Plus, when not in use, most can be picked up and stored out of the way, although a couple of the heavier models might best be moved by someone who spends regular hours at a gym.
Midi-lathes have other features that appeal to me. Unlike minilathes, the midis include some qualities normally found only on bigger machines, such as 1 ⁄2-hp motors and spindles with 1-in. by 8-tpi threads and #2 Morse tapers. Also, when used with an optional bed extension, a midi can turn long spindles between centers.
For someone unsure whether wood turning is going to be worthwhile, a midi-lathe just might be the best way to test the waters. Not only are the midis relatively inexpensive, but they also have enough power to do some serious work. And as your turning skills grow, you can grow the lathe by adding a bed extension. So midi-lathes have a lot going for them. But how well do they work?
From Fine Woodworking #158
For the full article, download the PDF below:
View PDF