A Workbench That Works
A small top without a tail vise has served this master furniture maker for three decades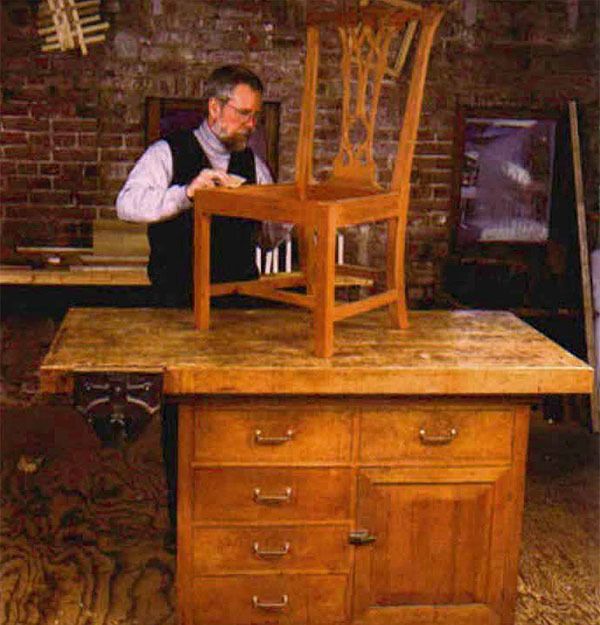 Philip C. Lowe describes how he designed and built his first workbench, and how it changed over the years. It is large enough to hold his hand tools, yet small enough to move. Most important, it's an all-purpose bench for planing, scraping, cutting joints, carving, and finishing. It's heavy, when loaded with tools, so that it stays in place, but it can be broken into pieces easily and reassembled. One feature is that drawers do double duty, such as supporting workpieces with a vise. Lowe discusses how it's used and what it holds, with pictures and a drawing showing detailed portions.
From Fine Woodworking #143
Start your 14-day FREE trial to continue reading this story.