Getting an Edge
Waterstones, and the secrets of honing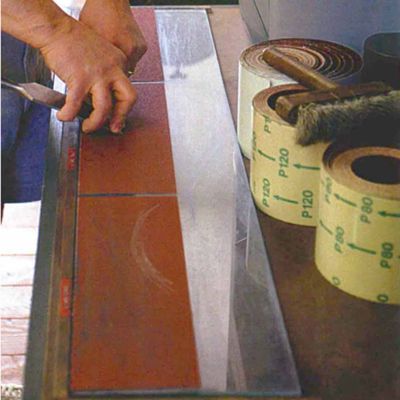 Synopsis: Sharpening techniques that work for one person might not work for another, so Jefferson Kolle trailed three New England woodworkers to get their secrets on honing edges. Drawings and photos show how each expert produces a sharp edge on hand tools. Scott Schmidt prefers Japanese waterstones and shares his four-stroke method and a cinder-block secret. Garrett Hack favors traditional oilstones and kerosene, and he occasionally uses diamond paste to get a keen edge in hard steel. Mike Dunbar's so-called "scary sharp" method involves plate glass and sandpaper, which is portable and fast. Find out which woodworker's favorite wins over the author.
Many years ago, as the new, inexperienced guy on the carpentry crew, I was in charge of lugging giant piles of plywood from one side of the job site to the other. "I went to college for this?" I used to ask myself. There was a…
Start your 14-day FREE trial to continue reading this story.