Jet - Cabinet Saw JTAS-10
Jet's classic cabinet saw is available in a number of configurations.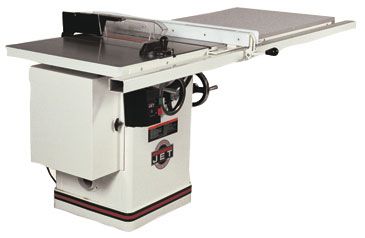 This saw is an excellent buy at $1,400. The fit and finish are good and the tabletop and wings are slightly larger than many of the 10-in. saws. This model is available with either a left-tilting or right-tilting blade. We improved the accuracy of the fence's cursor with some minor tweaking.
For a full review on this saw, read the June 1999 article from Fine Woodworking magazine, available on the Fine Woodworking Network.