Bridgewood - Cabinet Saw BW-12CS
The Bridgewood is a large saw with a sizeable table top and accommodates 10-in. and 12-in. diameter blades.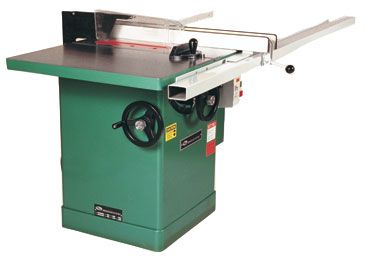 The Bridgewood offers a lot for its moderate price tag. The saw has a large table and interchangable arbor spindles for 10-in. and 12-in. blades. The manual incorrectly described spindle changeovers, which could result in damage to the parts. The company gave us proper instructions over the phone.
For a full review on this saw, read the June 1999 article from Fine Woodworking magazine, available on the Fine Woodworking Network.