General - Cabinet Saw 350-1
General Canadian-made cabinet saw is a solid workhorse.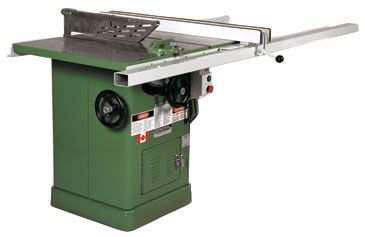 This Canadian-made saw had a solid overall feel and good fit and finish. The extension wings were attached at the factory and shimmed perfectly level, saving us the work. However, the dust-collection system was ill designed, and there was no internal ramp to the dust port, which sat about a foot above the floor.
For a full review on this saw, read the June 1999 article from Fine Woodworking magazine, available on the Fine Woodworking Network.