Inca - Cabinet Saw 2200
Inca no longer produces a cabinet saw for the U.S. market.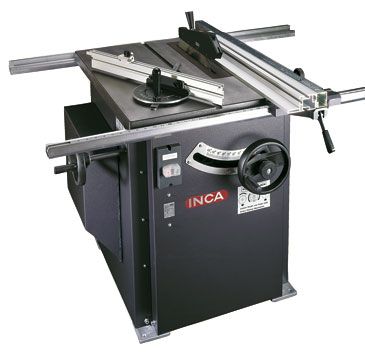 This saw has a number of one-of-a-kind features. The sliding-rail T-square fence system was unmatched the miter gauge was easy to adjust and accurate and the dust-collection system was the best. Although this saw is no longer manufactured, Garrett Wade and Eagle Tools continue to sell parts for it.
For a full review on this saw, read the June 1999 article from Fine Woodworking magazine, available on the Fine Woodworking Network.