Preventive Safety Measures for Woodworkers
Avoid woodworking hazards with simple changes to your workshop habits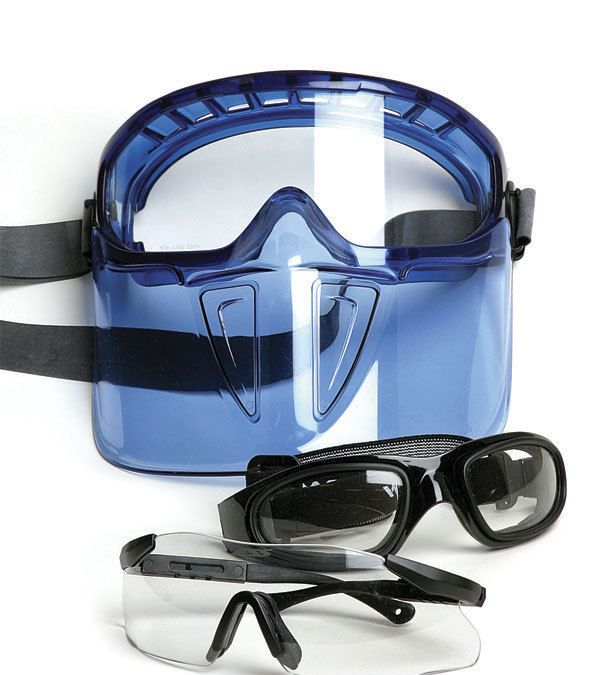 Few occupational health experts would advocate giving up woodworking unless there were overwhelming evidence that a person's health was being seriously impaired, or that an irreversible allergy to materials had developed. In virtually all cases, simple modifications of the working environment and a few changes in work habits of a woodworker will resolve any hazards to health.
Dr. Julian A. Waller believes that "a reasonably good margin of protection" can be obtained in most shops for under $100. He and other authorities in the field suggest the following preventive measures for woodworkers:
Adequate ventilation is the basic, and probably most important, requirement of a safe shop. The exhaust system should begin as close as possible to the source of dust or fumes, so they cannot accumulate and will flow rapidly away from the worker's face. The exhaust should be vented to the outside whenever possible, and dust should be collected in a bag or bin. A shop vacuum with a homemade clamp that holds the nozzle near the source of dust and chips is a relatively inexpensive way to remove particles from the air. Fresh air should be allowed to enter the working area freely.
Shop cleanliness is another fundamental. A general cleanup is recommended at the end of each working day. When not in use, jars, cans and bags should be sealed, and spills should be wiped up promptly. For fine sawdust and sanding dust, the best cleanup methods are wet cloths, wet mopping or industrial-type wet vacuuming. Dry sweeping or blowing with an air hose only stirs up the dust.
Personal hygiene also plays an important role. Dirty clothes, long fingernails and unwashed skin and hair can trap dust, solids and dried liquids, and thus exposure continues even when the woodworker leaves the shop. Plastic disposable coveralls, gloves and hats can help reduce these hazards. Work clothes and equipment should be washed separately from other household items.
Protective equipment such as face masks, respirators, eye goggles, ear plugs or muffs, and plastic or rubber gloves are essential for certain operations. Many safety devices, such as respirators and ear protectors, are rated for effectiveness by the federal government or the American National Standards Institute in New York City. A simple filter-type respirator will keep exotic dusts out of your lungs.
Four Suggestions for Staying Safe:

1. Know as much as possible about the woods and other materials you use, what diseases they can cause, and what the danger signs are.
2. Suspect that a health problem may be relate to woodworking if it improves after a layoff of a few days and gets worse when work is resumed.
3. Have a physician arrange a pulmonary-function test every two or three years. This test detects lung problems much sooner than X-rays can.
4.If a doctor's diagnosis or treatment does not seem satisfactory, consult specialists on particular problems.
Take safety into your own hands
Recent workshops on health hazards in the arts have placed heavy responsibility on craftsmen for maintaining awareness about medical matters related to their work. Most doctors are not well informed about occupational hazards associated with the crafts, and many of the cumulative diseases do not become apparent until their damage is fairly extensive. Symptoms of slow-developing occupational diseases are often attributed to another cause or dismissed as psychosomatic.
More on FineWoodworking.com:
From Fine Woodworking #9