Dressing up a Basic Box
Add-on moldings transform a bookcase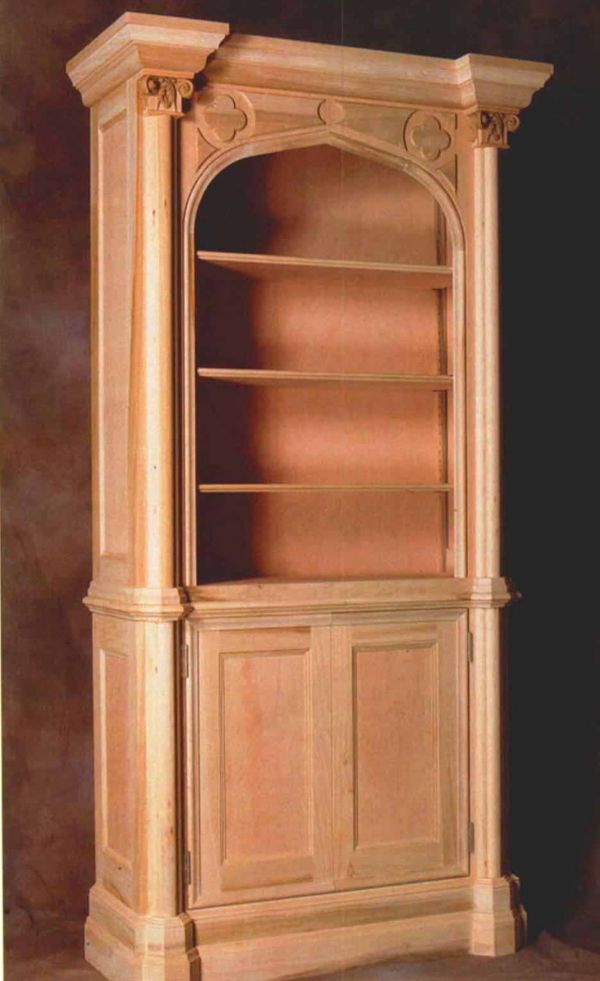 Synopsis: Philip Lowe added a few easy elements to basic boxes that make a simple cabinet/bookcase look like detailed Gothic furniture. He explains how to build the piece using adjustable shelving pins, how to add the Gothic arch, join the top and bottom, and how to apply the base moldings. He talks about defining the waist (which is composed of a lower cove, central torus and an upper ogee), and how to top the piece off with a cornice. He joined the capitals and columns with glue and screws from inside, and he applied quatrefoils, panels, and shaped molding. A side article discusses precast ornaments and how they save time, effort, and money. A detailed project plan identifies each element.
Easily applied elements can dramatically alter a cabinet's appearance. I added clustered columns, an octagonal base, waist moldings and a blocked cornice along with a quatrefoil and arched surround…
Start your 14-day FREE trial to continue reading this story.