The Drawknife
Learning to use this simple tool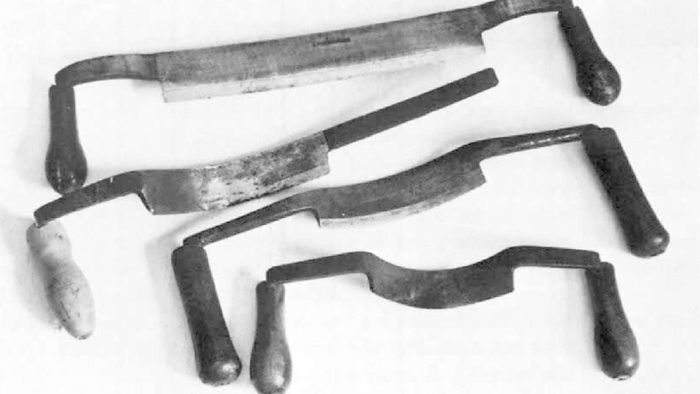 Synopsis: Drew Langsner says drawknives are among the most versatile tools available to woodworkers, because they're fast and easy to use for roughing out stock and for some kinds of finish work. Langsner shares information on how to find good steel for forging one, how to select a good one from a catalog, variations in the angle between the handles and the blade depending on how it's used, and how he uses one. He explains how to sharpen a drawknife using a sandstone wheel or a flat whetstone. He describes how to use them safely and how to do various operations — roughing out straight-grained wood, shaving a chair leg, and shaping a flare.
Although many woodworkers own a drawknife, I am continually surprised to learn how seldom these tools are used. Drawknives are among the most versatile handtools available to woodworkers. They are fast and easy to use…
Start your 14-day FREE trial to continue reading this story.