Pedestal Dining Table with Tim Rousseau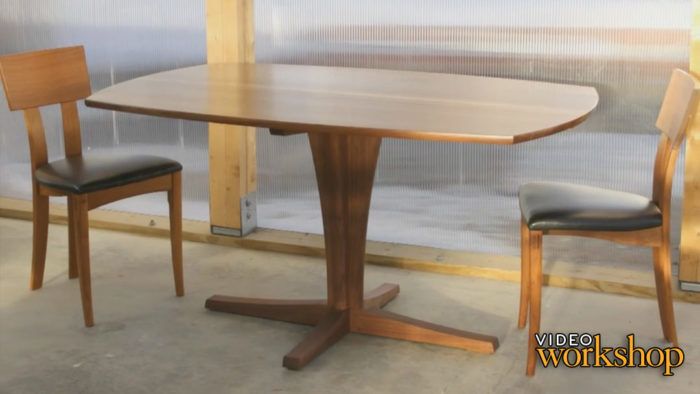 In this video Workshop, furniture maker and instructor Timothy Rousseau shows you how to build a pedestal dining table with modern flare. By crafting a system of interlocking half-lap and mortise-and-tenon joinery, Rousseau demonstrates how to build a rock-solid central column that is as stylish as it is strong.
Produced by: Asa Christiana and Ed Pirnik; Video by: Gary Junken; Editing by: Gary Junken and Cari Delahanty
Purchase the DVD.
Purchase the Printed Plan.
Purchase the Digital Plan.