Build an Elegant Dining Chair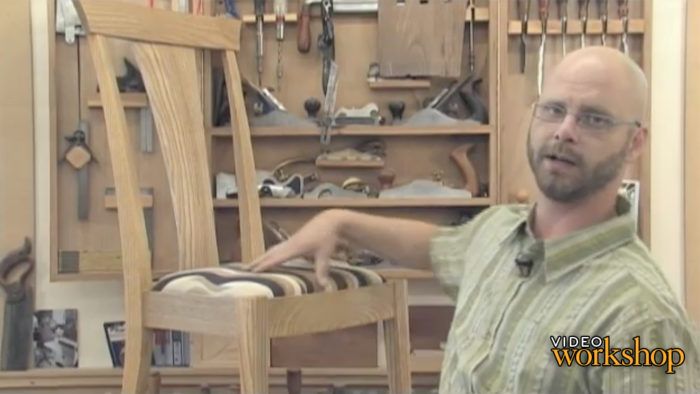 In this video workshop, Teague will show you how to build one of his favorite furniture projects, an elegant, solid-wood chair. He's built a number of chairs based on this design, and will share the tips and tricks he's learned along the way.
Chairmaking intimidates many woodworkers because of the angled joinery that's typical of most chair designs, but it's not as hard as you might think. To simplify this chair's construction, Teague used slip tenons (also called loose or floating tenons) to connect the parts. It also helps to use full-size templates to lay out the joinery.
A set of woodworking plans is available to guide you in your build, but Teague also shows how to adjust the chair proportions to be comfortable in a range of sizes.
Produced by: Gina Eide; Video by: Gary Junken; Editing by: Michael Dobsevage