Build a Hybrid Roubo Workbench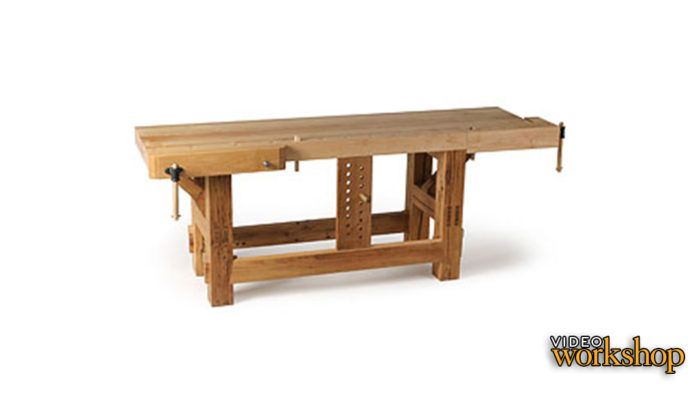 John Tetreault
Durham, Connecticut
For a woodworker who's had the parts for up to three disassembled barns stacked on his property at any one time, it's no surprise that John Tetreault would tackle a workbench of this size and scope. An avid collector, and user, of antique hand tools, Tetreault enjoys building with reclaimed lumber, wide boards, and oversized timbers. When not laying out the pages of Fine Woodworking as the magazine's associate art director, John enjoys painting, bronze sculpture, and raising his own chickens in a backyard coop.
In this Video Workshop, we'll follow along with our Roubo workbench plans (link below) to teach you how to scale up your joinery to make three different timber-frame sized mortise and tenons, show you how to build and assemble the base, and talk through creating a flat and stable workbench top. We'll also show you how to build and install accessories, like vises, bench dogs and a sliding deadman.
Produced by: Ed Pirnik; Video by: Gary Junken; Editing by: Gary Junken
Purchase this video workshop on DVD.
Purchase the Roubo workbench plans.