Gallery
"Floating Away" Table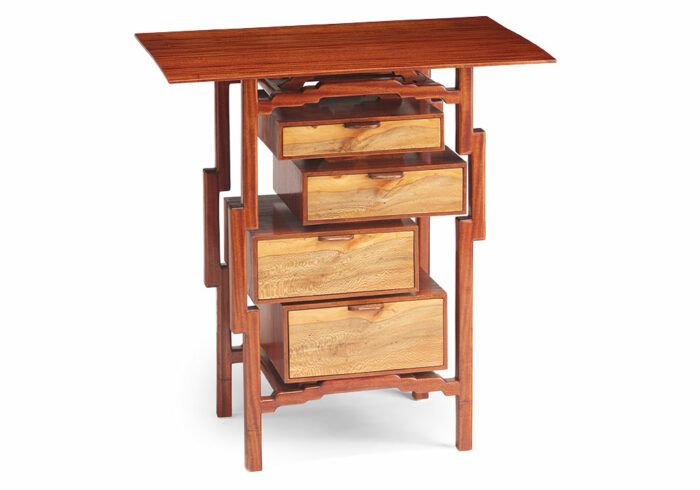 The Gallery in Fine Woodworking #263 featured a piece by David Gasson that Paul says just reached out and grabbed him. Paul built this response to it during the COVID lockdown. He spent three months expanding his woodworking horizons by using mitered boxes and open construction methods that were unfamiliar to him at the time. He named this piece Floating Away because not only were the drawers and top floating, but at the time, he felt as if he were drifting away from meaningful human interactions due to the almost complete shutdown of normal life.
SAPELE, SYCAMORE, ROSEWOOD, CHERRY, BALTIC BIRCH, 17D X 27W X 29H
—Paul Duffield, San Diego, Calif.
From Fine Woodworking #305