Gallery
A White Oak and Leather Firewood Rack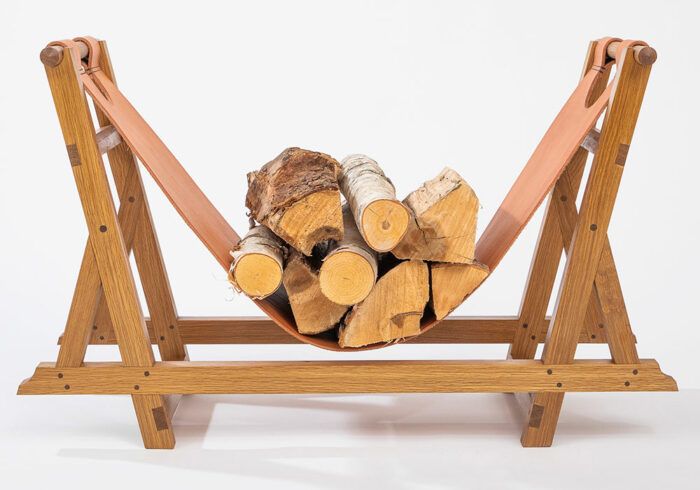 Inspired by both the Arts and Crafts movement and Japanese furniture, this fumed white oak and leather firewood rack was conceived as a showpiece that would be at home in a well-curated room. Brent chose a traditional ammonia fuming process that darkens and deepens the color of the wood well below the surface and finished it with a penetrating Danish oil. This allows the piece to retain its color and sheen even if it gets dinged or scratched. For the same reasons, he used full-grain, vegetable-tanned leather for the hand-sewn sling, which will darken and develop character with use. The removeable sling can serve as a carrier for retrieving wood from the woodpile.
WHITE OAK AND LEATHER, 15-1 ⁄ 2 D X 36W X 21-1 ⁄ 2H
—Brent Budsberg, Milwaukee, Wis.
From Fine Woodworking #305