Gallery
Hallway Table for a Penthouse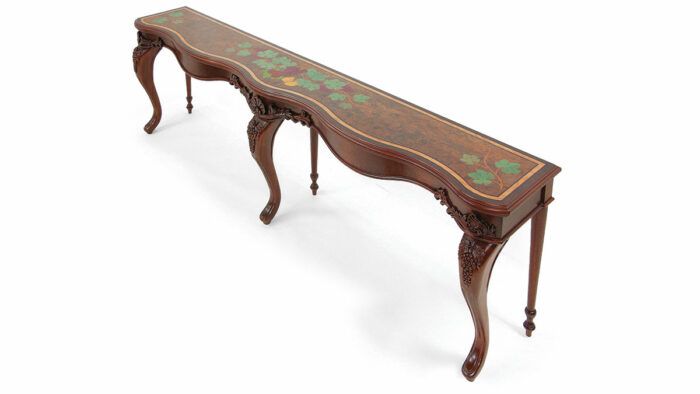 Dennis designed this hallway table for a 78th-floor penthouse in New York City. He knew that to get the piece in the elevator it would have to break down into two pieces, which he accomplished by having a loose joint in the middle. The client wanted carving and marquetry in the piece, and Dennis designed a fruit theme for both with grapes and leaves as the main element.
WALNUT, BLACK EBONY, PURPLE HEART, WALNUT BURL, BLOODWOOD, 18D X 108W X 32H
—Dennis Zongker, Omaha, Neb.
From Fine Woodworking #302