Gallery
TV Series-Inspired Curio Cabinet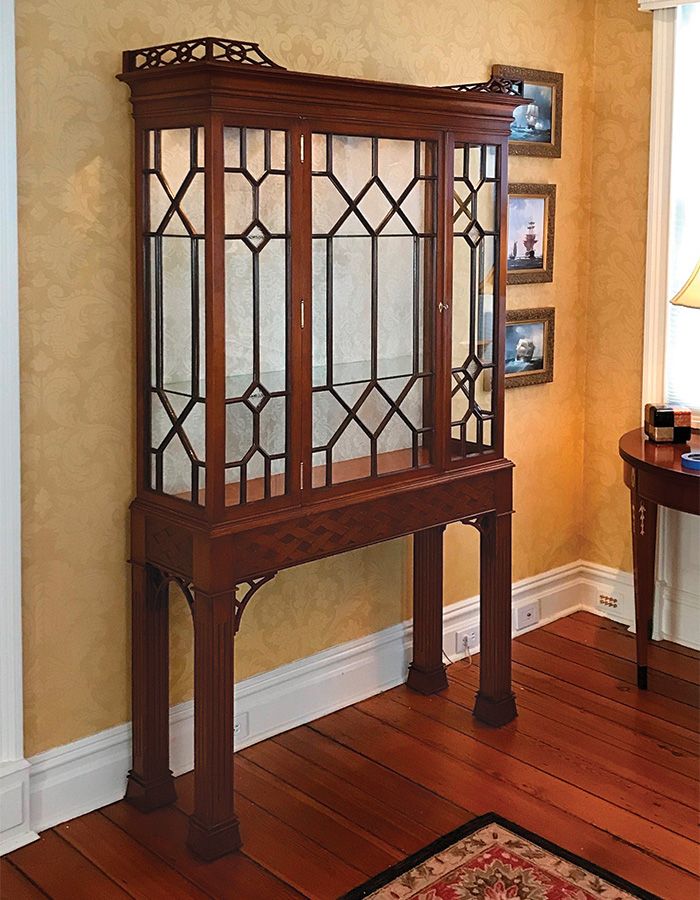 The PBS Masterpiece series Downton Abbey inspired this curio cabinet. The top section has divided light panes of restoration glass. The four diamonds are opaque rain glass. The base has a carved basket-weave apron, a hoofed foot, and Asian-style brackets.
CHERRY AND POPLAR, 14-1 ⁄ 2D X 42W X 74H
– Mike Sarasin, Mystic, Conn.
From Fine Woodworking #298