Gallery
Desk Designed For Comfort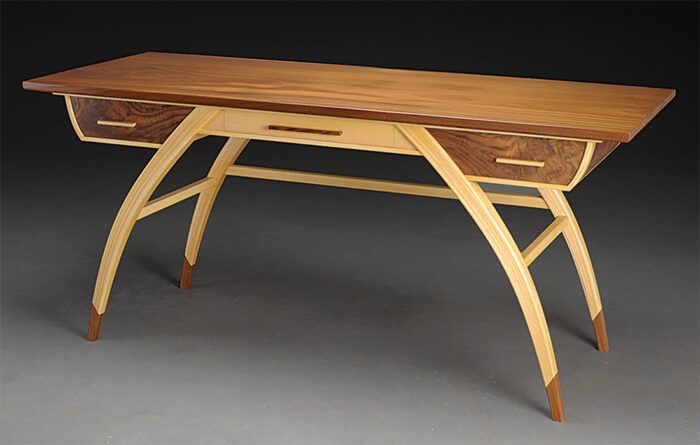 Myrl set out to make a desk that a large person would be able to use without sitting sideways, as is often the case. The ash is from a tree that he cut down and split by hand to get straight grain for the bent laminations of the legs. The top is a solid piece repurposed from a life as a desktop supported by two filing cabinets.
ASH AND WALNUT, 27D X 60W X 28H
– Myrl Phelps, Danbury, N.H.
From Fine Woodworking #298