Gallery
Cabinet Made of Historic Wood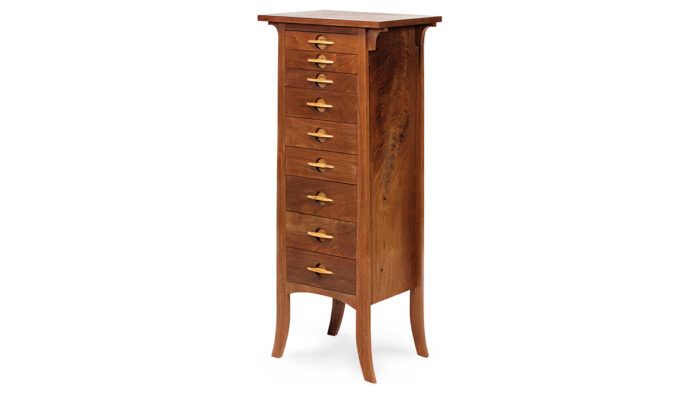 David made three cabinets for his wife and two daughters. The walnut came from Mountain Valley Farm in Hampton Township, N.J. When David acquired the wood it was already 50 years old, and he stored it for another 25 years, waiting for the right project. There are holes and discoloration on some of the drawer pulls from cut nails, but David left them as a reminder of the wood's history.
WALNUT AND CHESTNUT, 12D X 12W X 48H
– David B. Strunk, East Stroudsburg, Pa.
From Fine Woodworking #296