Gallery
The Overdue Secretary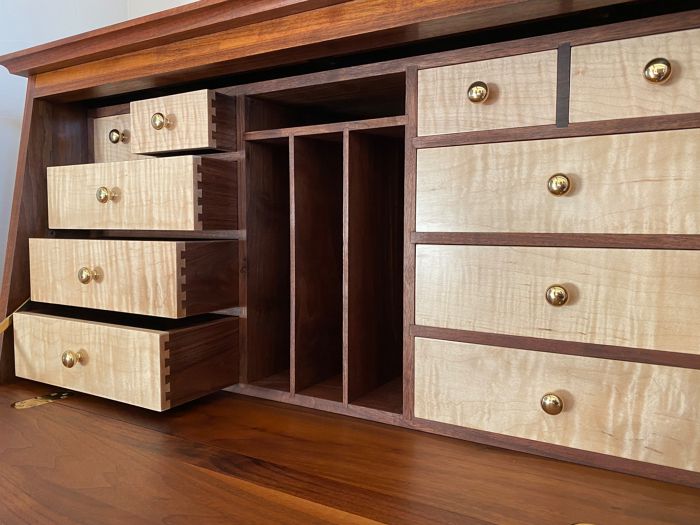 I had built this drop-front walnut desk many, many years ago, but never had done the interior secretary.  I got inspiration from a walnut chest built by Ronald Layport, featured in FWW #78.  I really like the contrast between the walnut and maple.
The drawer fronts are curly maple. I used no-wax shellac to bring out the rays, and then top-coated with water based polyurethane. I did use a router to cut the dovetails.
The drop-front has a burl walnut veneer with some very nice figure.