Gallery
Wall Hung Kumiko Cabinet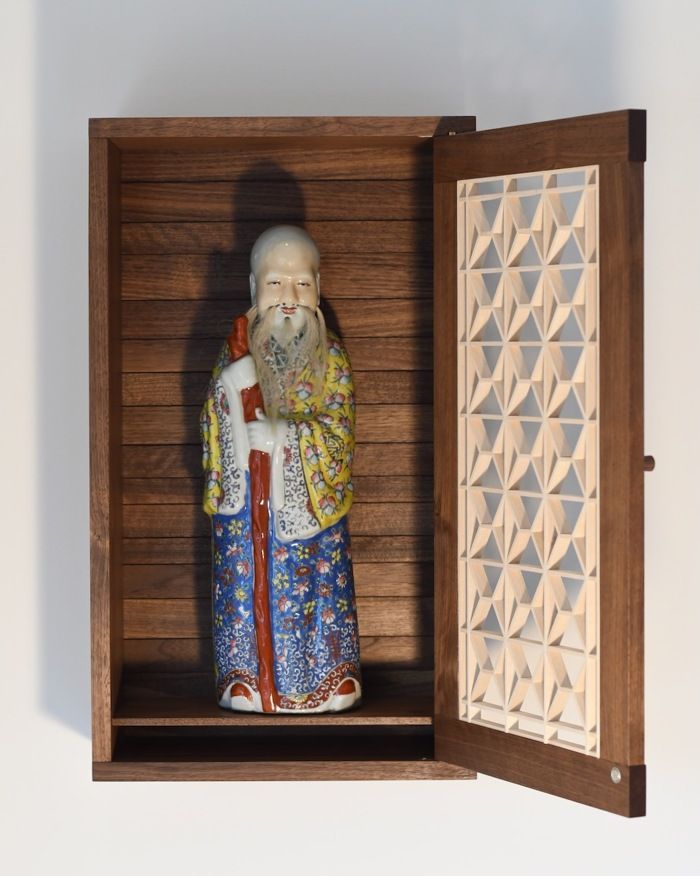 Black walnut case, basswood kumiko, knife edge Brusso hinges hung from a french cleat. Hand-cut dovetails and Kumiko. About 20″ high x 14″ wide by 6″ deep. Inspired by work from Mike Pekovich and Matt Kenney, no surprise.
The boards were made rift sawn by milling up some flat sawn 8/4 wood then ripping and edge-gluing the rift to quarter sawn edges together to get the nice clean straight grain you see.
This little wall cabinet was made to house this 180 or so year-old figurine given to me by my mother that's been handed down through four generation in my family.  It was purportedly given to my great-great grandfather by a then emperor of China and is one of the three stars; this one is longevity or 'Shou'.