Gallery
Modern Dining Table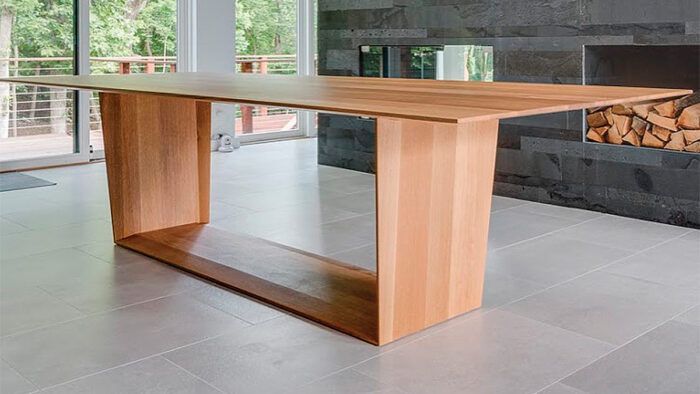 A client wanted a clean, modern-looking dining table made of white oak to match the stair treads in her home, and she wanted it finished with Rubio Monocoat Pure oil just like the stair treads. This table, with its beveled edges and mitered joinery, strengthened by Domino slip tenons, fit the bill.
WHITE OAK, 45W x 108L x 29H
– Corey Tighe, Patchogue, N.Y.
Photo: Rosanna Piazza
From Fine Woodworking #292