Gallery
California Buckeye Burl, Purpleheart, and Wenge Lingerie Chest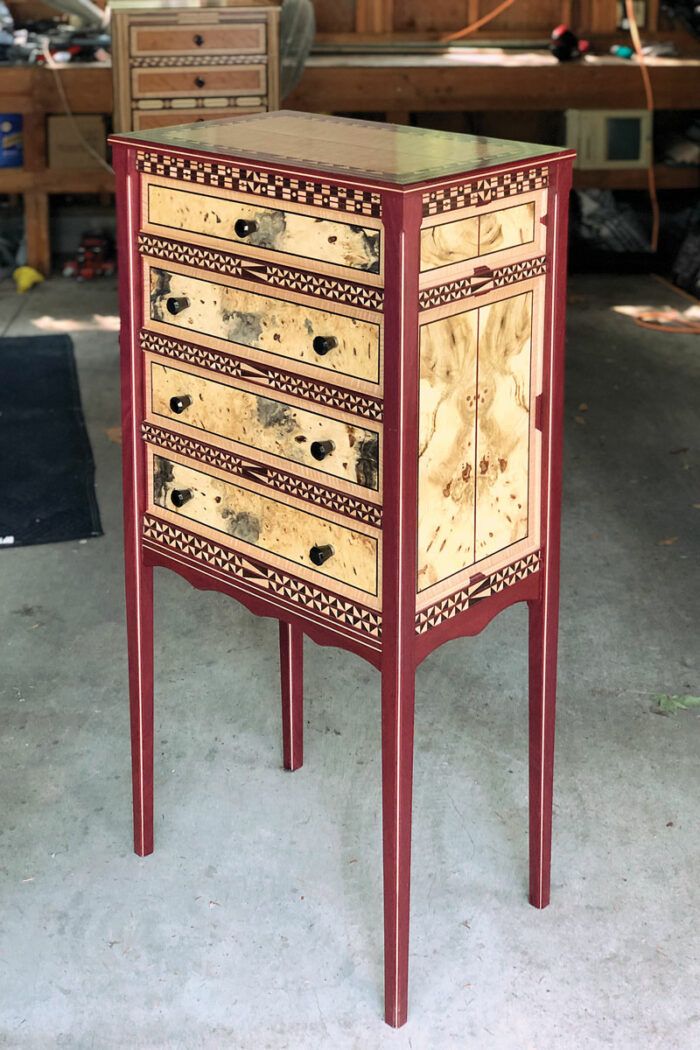 Since his retirement, Tim has really gotten into exploring patterns with beautiful woods. This lingerie chest was inspired by 18th-century French furniture. It won Best of Show for three-dimensional art and design at the Marin County Fair in 2019.
CALIFORNIA BUCKEYE BURL, PURPLEHEART, WENGE, CURLY MAPLE, QUILTED MAPLE ;15-1⁄4D x 23W x 49-1⁄2H
–Tim Arnoux, Lagunitas, Calif.
Photo: Mario Canela/Megg Arnoux
From Fine Woodworking #292