Gallery
Japanese Low workbench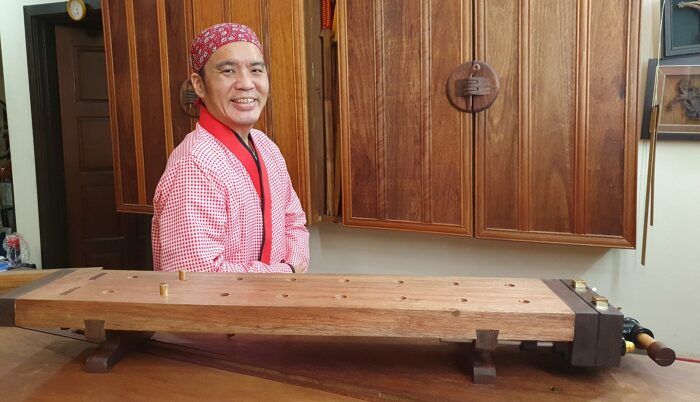 Briefly,
– Handcrafted this Japanese Low Workbench myself.
– Made for a fellow woodworker as an appreciation gift to him
– Used 200hrs of unplugged woodworking job to complete this piece.
– Woodworking technicalities are sliding dovetails, mortising, flattening & jointing, inlay work.
– Material used are tropical hardwood and softwood, ready made vise, brass rod 3/4", brass square 3/4", brass butterfly wing nut, threaded m6 rod
– Dimensions, roughly 40" (length) X 8"(width) X 2" (thickness)
– Finishing with beeswax.
– A video is available here
Your opinion and thoughts on my works is utmost appreciated and love to hear some feedbacks from you guys.
Cheers mate,
Sam MT