Gallery
Asian Style Desk, with Lion Marquetry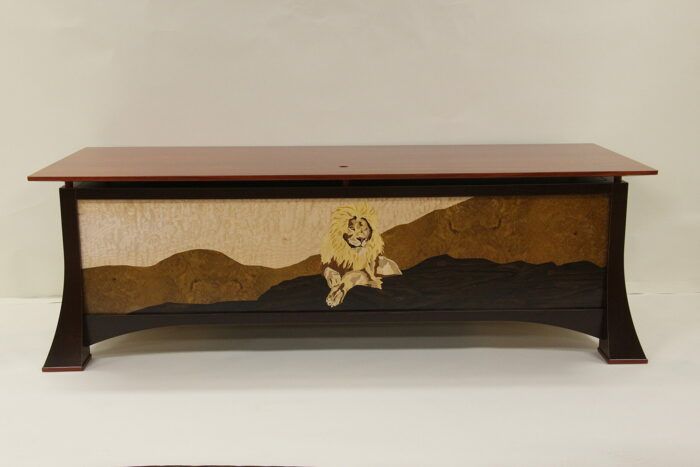 This desk that I designed and made has an Asian style to it. The size is 30″ tall x 36″ wide x 96″ long. The legs and rails are made out of solid hardwood then veneered with wedge veneer. All the veneered corners have a mahogany pin stripe inlay to break up the darker wedge veneer.
The top, feet, drawer pulls are made out of solid Padauk. The top is floating by using
1 1/4″ diameter padauk dowels turned on the lathe. The Marquetry on the front and side panels has a lion theme. The front has the male lion and one side has the female and the other side has a cub lion.The marquetry of all three lions has 1,000 different pieces of veneer. Thank you for looking.
Close up view of the male lion.
Showing the drawers and side marquetry.
Close up of the leg veneer.