Gallery
Two-In-One Fatman Rocker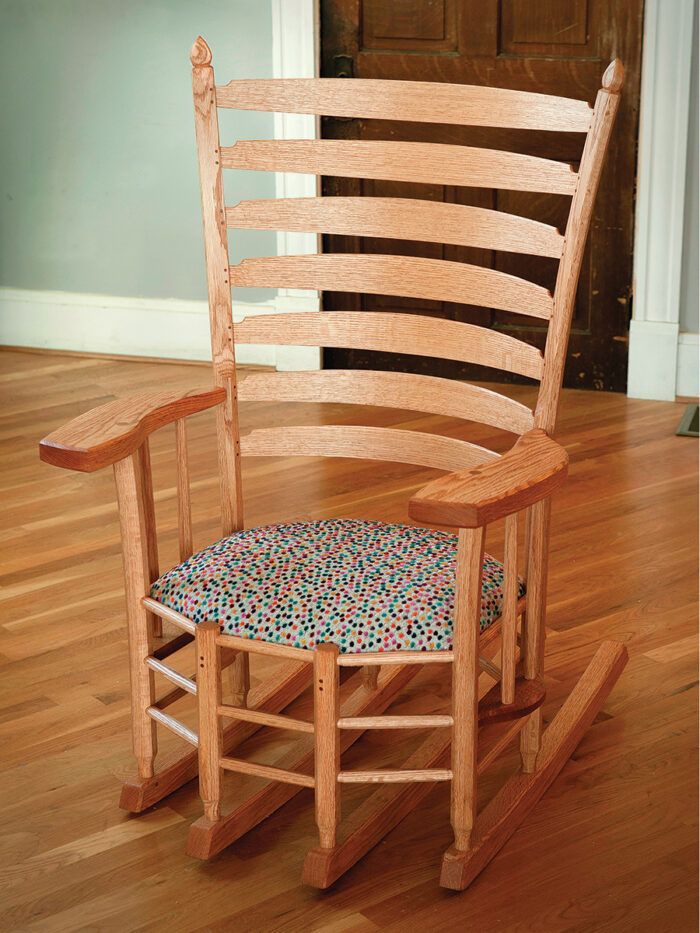 With a form based on Kentucky chairmaker Chester Cornett's "Two-In-One Fatman Rocker" and joinery and methods indebted to Jennie Alexander's style of green woodworking, this rocking chair was a complicated build. But it came together "without a hitch," Brendan says. He split out and shaped all the parts by hand from a section of log given to him by a friend.
BLACK AND RED OAK, 32D X 37W X 48H
– Brendan Gaffney, Athens, N.Y.
From Fine Woodworking #290