Gallery
Ornate Wall Mirror Cabinet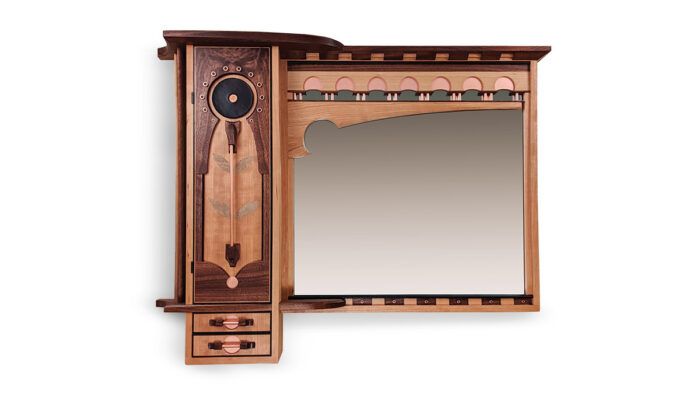 Ryan designed this wall-hung mirror/cabinet at his wife's request. Decorative details abound in this piece; the door alone is made up of more than 53 individual pieces, including bits of beading, edge banding, copper, leather, and handmade paper. The design was inspired in large part by the work of furniture designer Carlo Bugatti, "but ultimately, my own design," Ryan says.
CHERRY, WALNUT, EBONIZED WALNUT; 5-1/2D X 35W X 28-1/2H
– Ryan D. Cheney, Louisville, Colo.
From Fine Woodworking #289