Gallery
Book-Matched Credenza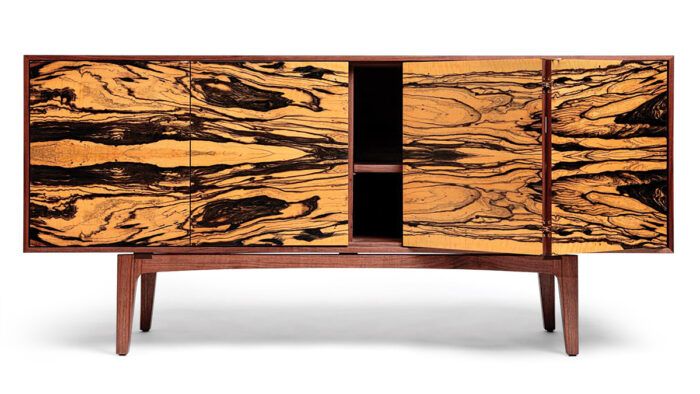 This credenza has a case made of two book-matched slabs of walnut, with legs that are secured to the stretchers with sliding dovetails. The bi-fold doors, veneered with white ebony, open via handmade brass pulls and run in tracks along the case. Daniel made this piece for a client; he said it was tough to let it go.
WALNUT AND BLACK/WHITE EBONY VENEER, 18D X 66W X 30H
– Daniel Rickey,Richmond, Va.
From Fine Woodworking #289