Gallery
Bench and Hutches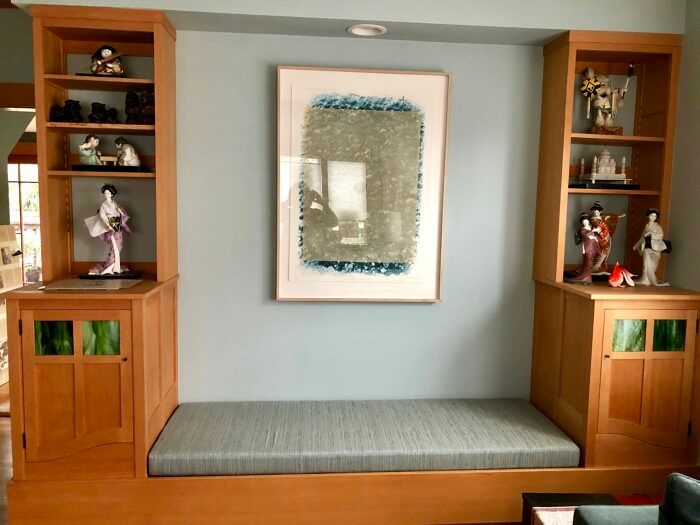 I'm slowly transitioning from finish carpenter to cabinet maker, as my clientele keeps offering me more furniture-like projects, and covid gave me the excuse to turn my vacant backyard cottage into a tiny workshop. It's going to be a long transition however, as not everyone can afford to order custom work, and I can't afford to make very  much of it, haha. I do enjoy it though, and am very happy to finally make use of the years of perusing FWW , and collecting woodworking books and hand tools.  Here's my first commission from March of 2020.
Behind this wall lurks an ugly 70's style fireplace. Once my clients got the cost on removing the fireplace they graciously offered to spend that money on some custom woodwork instead. They're displaying their heirloom prized Japanese figurine collection.
Twins in the shop. Vertical grain douglas fir throughout.