Gallery
Greene & Greene desk in afromosia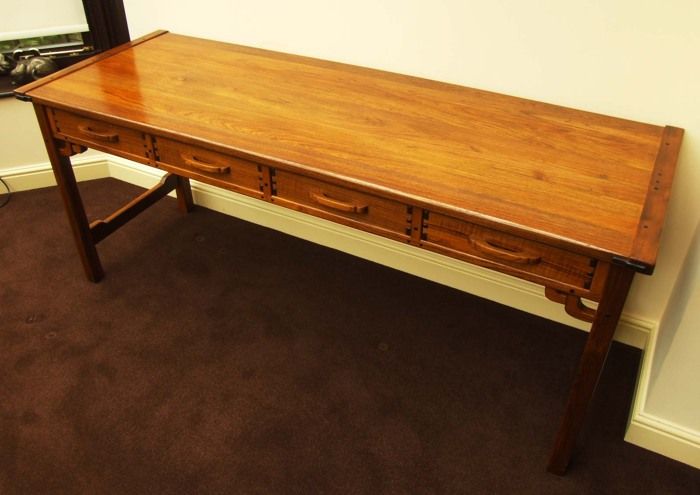 My first serious project using a lot of handtools, although various elements of the joinery were done with the help of a Woodrat. The timber (afromosia) was reclaimed from old chemistry bench tops, where it's used as a teak substitute as it has many of the same properties. It's less loud in the grain than teak and slightly lighter with more yello-orange.
The joinery is standard desk stuff albeit with the Greene & Greene style overlay. I tried to give it the hand made look by completing all the final shaping and refining with edge tools such as planes, spokeshaves, chisels and even a drawknife. 
One critical aspect with Greene & Greene is: which way up for the cloud lifts? As you can see, the bottom rails are "upside down" which some G&G purists will dislike!
The finish is several coats of Liberon Finishing Oil rubbed down between coats with very fine garnet paper, then given one coat of wax when the oil is thoroughly dried.