Gallery
A small Greene & Greene bookcase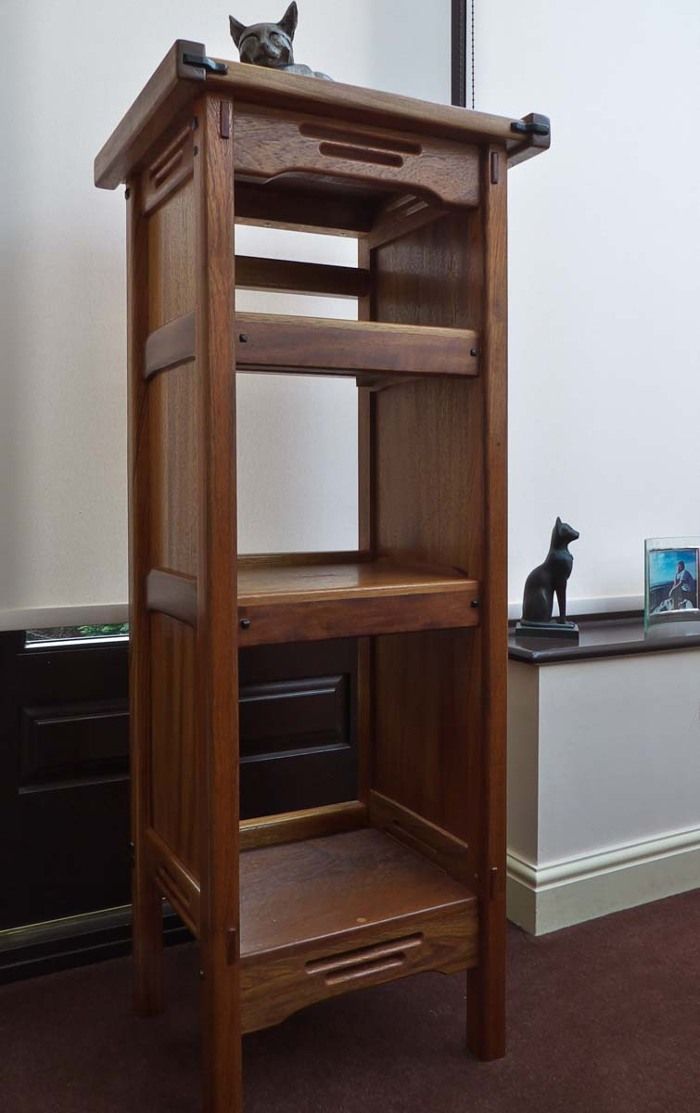 This small open-backed bookcase was made to match a similarly styled G & G desk, from afromosia with iroko side panels dyed to the same shade (nearly) as the afromosia. The square pegs and other details are of African Blackwood.
The usual cloud lift motif is here also rendered in the form of a pair of cut outs of different length. Unlike the rest of the curved edges, those of the cutouts were made with a round over router bit working through the cut outs, that were made with a spiral up cut router bit. I couldn't have got them that neat by hand as I'm not the best of raspers.
The bookcase was left backless as it was made to house a few external computer peripherals as well as the books telling me all about Windows O/S, Photoshop and other stuff running on the PC that lives on the desk this bookcase was made to accompany.
Joinery is frame and panel with some through-wedged M&Ts. Finish: Liberon Finishing Oil.