Gallery
A Greene & Greene bed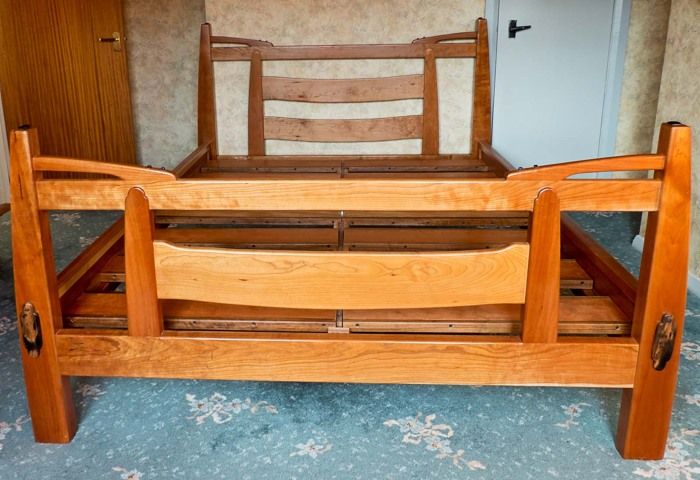 This queen sized bed (to take as 5ft wide by 6ft 6ins long matress) has various G&G elements of the more swoopy kind. It's cherry with macassar ebony details, including the protuberant square pegs and the swingers that cover the bed-bolt holes in the legs. 
The overall look was inspired by a design shown in an article in Fine Woodworking magazine of some years ago but I changed many of the details. As the timber used was all found, donated or rescued, the grain is as it is, so the design elements attempt to hide the more clashing grain mis-matches. 
A large bedding box was made to match.
The joinery is mostly M&T …. done with a Festool Domino. It's knock-down, though – using large bed-bolts into barrel nuts through the legs and into the rail ends.
The finish is my usual several coats of Liberon Finishing Oil rubbed out between coats with very fine garnet paper.