Gallery
A Gimson style oak chest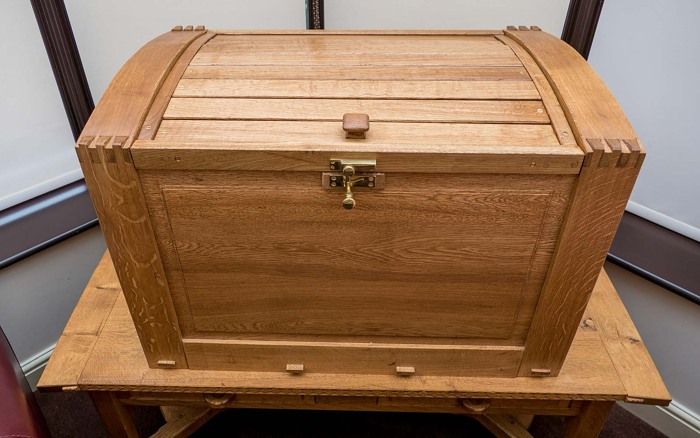 This oak chest was made to hold clothes awaiting wash day – a Gimson-style design but with a slatted lid and floor to let the air circulate, with some cedar slats in the bottom to keep things sweet!
As ever, the oak was reclaimed so the grain matches aren't perfect. The basic design is frame & panel but with an unusual frame … curved top, through wedged tenons for the floor slat-supports and the lid frame jointed with half-cogged dovetails.
The slats on the lid are held also with brass screws, all clocked.
This one won a prize in Axminster's "Made in March" competition.  No one was more surprised than me.
The usual 5 or 6 coats of Liberon Finishing oil and a final wax when that's dried.