Gallery
"It just popped-out"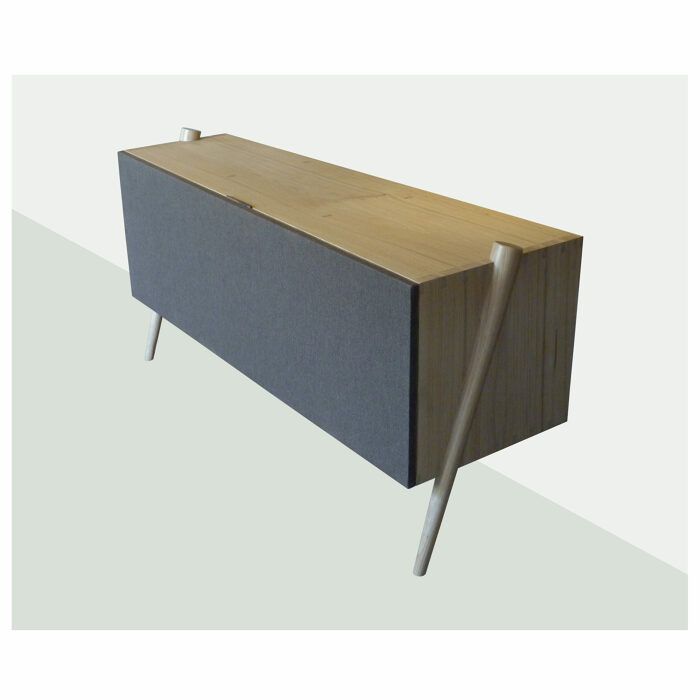 Truncated entertainment center of solid white Oak. Accents of Cocobolo. Hand cut dovetails. Pinned tenon and mortise door. Turned feet. French cleated.
The feet required quite some attention. The angled shape of the case was routed as the feet were square, then filled with screwed scrap wood to avoid splitting the fragile edges. Then they were turned conical. I then had to shape some slopes of the equivalent of the wood removed to be able to cut a perfect ninety on the tablesaw (yeah yeah, that's what carcass saws are for). Then I used the carcass saw for the angled bottom tips to avoid a scandal.
The door opens downwards. Brass chains and magnets hidden in the carcass, and a piano hinge underneath amount for the hardware.