Gallery
Tilt-Top Table with Acanthus Leaf Carving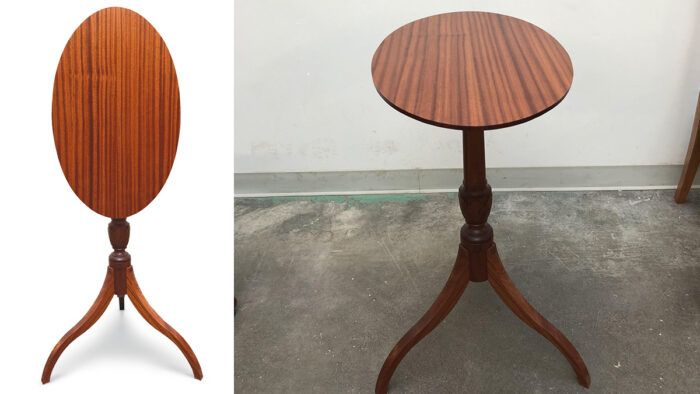 Matthew's table is an almost exact replica of one that his instructor made at NBSS, "except the one change I made, which was to add a basic acanthus leaf carving on the urn on the column," he says.
SAPELE, EBONY, 22D X 19W X 41H
– Matthew Narkevicius, East Providence, R.I.
North Bennet Street School, 2018–20
From Fine Woodworking #288
---
FWW Live Gallery
When the pandemic forced the cancellation of Fine Woodworking Live 2020, these promising furniture makers from woodworking schools around the country were set to be featured in the event's gallery. It's a shame you won't get to see these pieces in person, but here they are in print. We were impressed, and hope you'll be, too.