Gallery
Mini Le Roubo Work Bench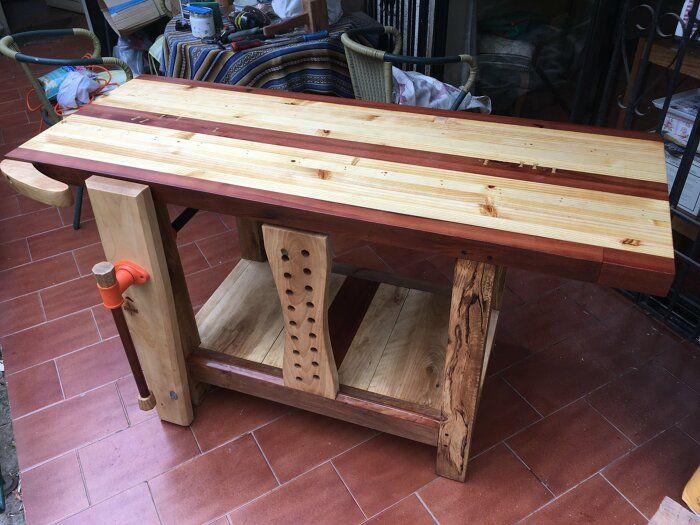 It was made basically by hand, with the use of power tools mainly manual ones.
The Woods:
Top: Pine and Reclaimed Oak (very old +100 yrs)
Legs, Stretchers, Bottom Shelf and Vise: Liquidambar and Reclaimed Oak.
All liquidambar wood was chainsaw milled by me approximately 3 years before.
Here is the finished project!
Videos:
https://www.youtube.com/watch?v=PX3IOuvExNg&t=4s 
Attentively, 
A. Barnett