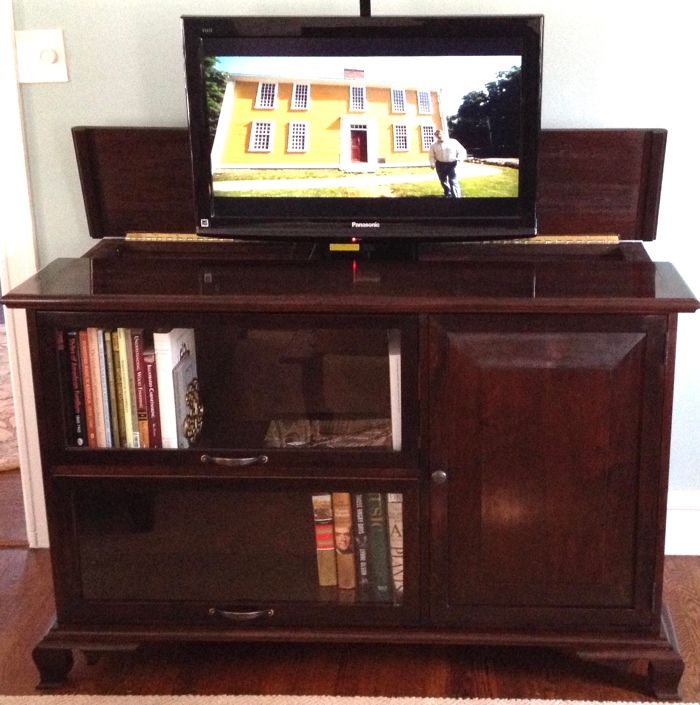 We have a nice fireplace which we use quite often and didn't want the TV to be prominent when entertaining guests, so it made sense to have the TV recess into the cabinet when not in use. 
I looked at E&R Dubrow's book Made in America 1875-1905 for some ideas about the design along with some of their other furniture books.
Many of the proportions are based on the Golden Mean. The foot design was copied from the "Chest of Drawers from the Richmond Home of Chief Justice John Marshall" as shown in Construction of American Furniture Treasures by Lester Margon, A.I.D.