Gallery
Purpleheart Chair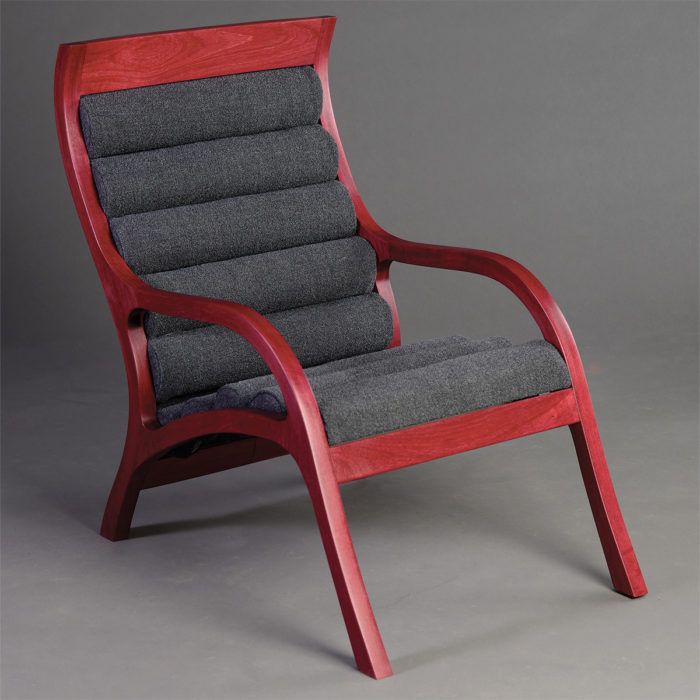 While studying woodworking at Red Rocks Community College in Lakewood, Colo., David designed this chair and purposely didn't think about how he'd build it. "Only after I arrived at a design did I say 'oh shoot … how am I supposed to actually make this thing!'" he says. His solution was to use bent-lamination. As a bonus, he also taught himself how to upholster the seat and backrest.
PURPLEHEART, 32D x 23W x 35H
– David Costa, Niwot, Colo.
Photo: Leane Mahanke
From Fine Woodworking #287