Gallery
Mahogany and makore cabinet-on-stand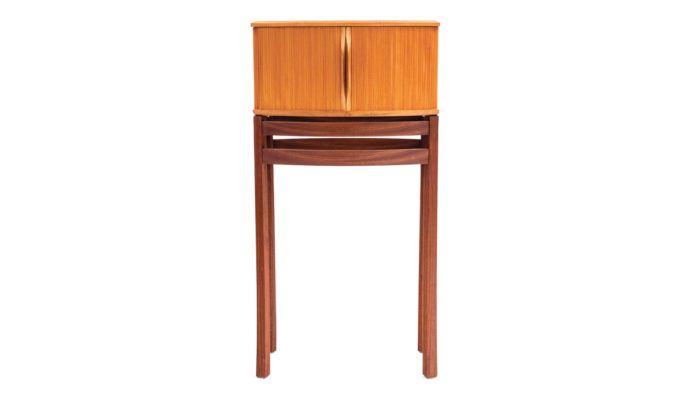 This cabinet-on-stand was Kellen's first and only project at The Krenov School before school was cut short by the Covid-19 pandemic. The goal was a cabinet with curves that didn't have to be placed against a wall, but looked interesting viewed from all sides. "This was my first time experimenting with tambours, and the Cuban mahogany was a lovely choice for straight, stable sticks," Kellen says.
MAHOGANY AND MAKORE, 13D x 21W x 40H
– Kellen Carr, Fallbrook, Calif.
Photo: Todd Sorenson
From Fine Woodworking #287