Gallery
Curly Yellow Birch and Douglas Fir Liquor Cabinet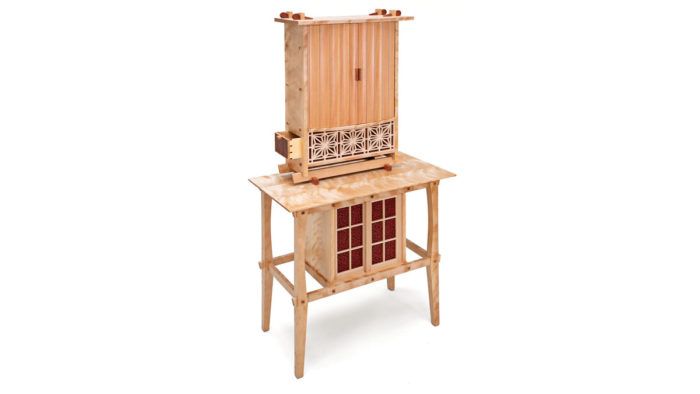 Click here to enlarge the image.
A desire to make a unique liquor cabinet that blends his Japanese heritage with his western woodworking training led Jonathan to design this cabinet and stand. "I wanted to try kumiko, shoji doors, and coopered doors," he said, "so I figured why not try to get them all in one piece."
CURLY YELLOW BIRCH, DOUGLAS FIR, BUBINGA 18-1⁄4D x 35W x 68-1⁄4H
–Jonathan Ota, Leominster, Mass.
Photo: Lance Patterson
From Fine Woodworking #284