Gallery
Casement Window Blanket Chest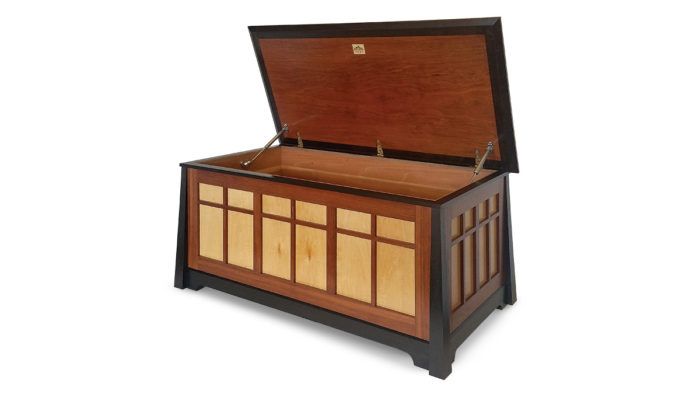 "This was a project of perseverance over 17 years and three different shops," Matthew said of his blanket chest. "It came together as I developed my hand-tool skills, took six woodworking classes, and refined my sense of 'what looks right.'" The design was inspired by casement windows on 19th-century apartment buildings admired during a visit to Berlin, Germany.
JATOBA, MAPLE, WALNUT, AND SPANISH CEDAR 22D X 42W X 18-3/4H
– Matthew Holbrook, Davie, Fla.
From Fine Woodworking #284