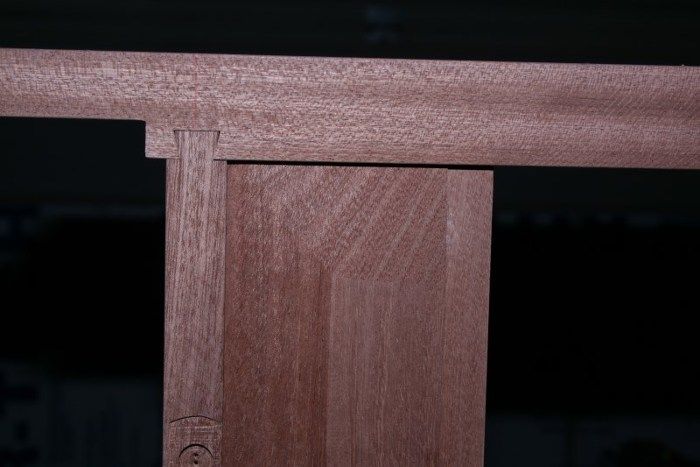 Sapele, glass and a bit of cocobolo with an oil/varnish blend finish.  Wall cabinets, like boxes, let us use all the flair and joinery of larger scale pieces in a condensed form.  Very enjoyable.
Sliding DT's are a good method for top-to-side joinery for this piece.
Playing with the cloud-lift element on the door.
Rough components of the pull. The dowel is replaced by a brass rod.
A while back I started making my own pulls for my pieces. This adds a little more of a personal touch for me.
The shelves are space to hold three rows of CD jewel boxes.