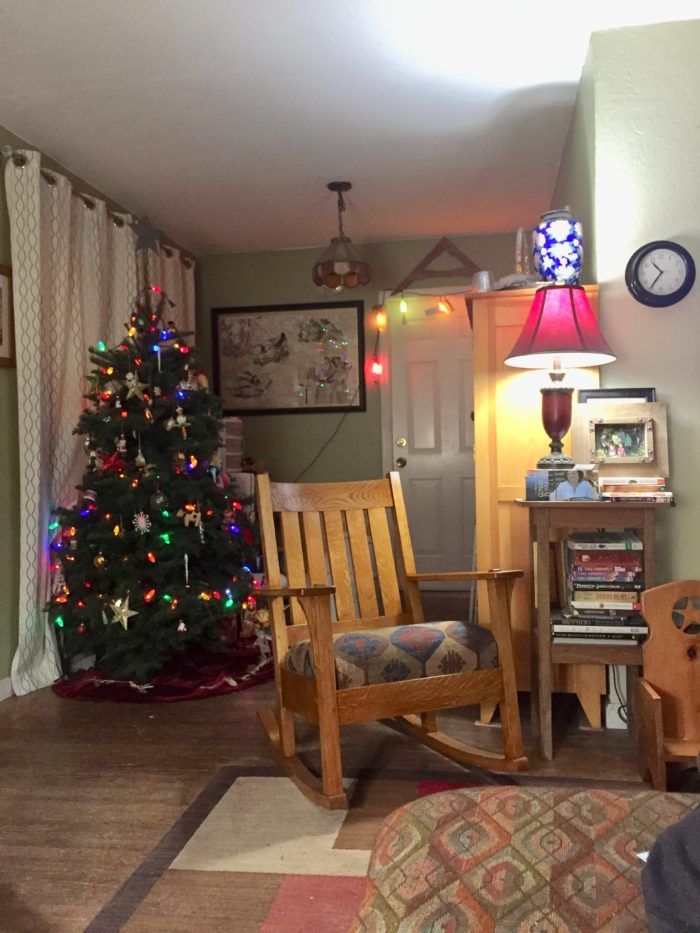 This was a difficult project, but with patience and trial and error, a friend and I succeeded in making two rocking chairs. Our first attempt at making the laminated rocker the chair sits on failed, as the radius on our clamping form was a bit too small. We further goofed up, clamping together nine laminations instead of eight on our first try. We each thought the other guy was counting the layers. Nine laminations worked out fine in the end.
Creating the twin mortises that received the arm of the chair was a head scratcher, but I was able to create a jig to route the flat spot on the rear leg. Routing the straight mortises on the curved back took a few practice attempts and added to my firewood pile.
I used quartersawn white oak, finished with two coats of Watco Medium Walnut, and two coats of amber shellac.