Gallery
280-Shedua and Sapele Table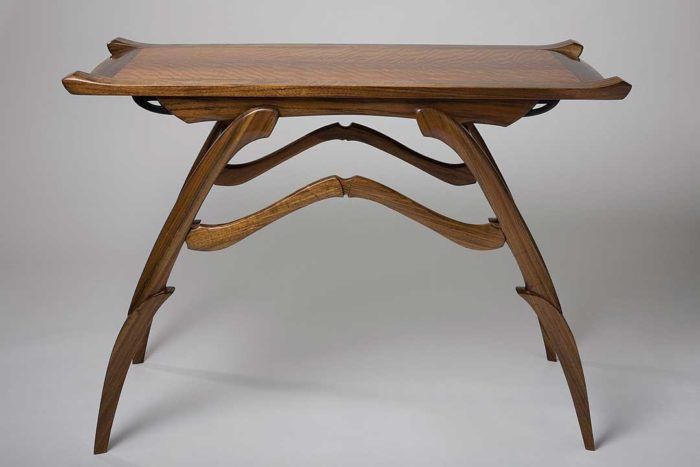 Guarino named his table "Arabesque" and said his goal when designing it was to combine gentle curves that would highlight the natural beauty of the materials while still serving a function. "I wanted the table to have a light fluid form with legs representative of a river in motion over rocks," he said.
SHEDUA, SHEDUA VENEER, AND SAPELE, 18D X 371⁄2W X 293⁄4H
Glen Guarino,Cedar Grove, N.J.
Photo: Justin Guarino
From Fine Woodworking #280