Gallery
Walnut and milk paint 2 drawer table.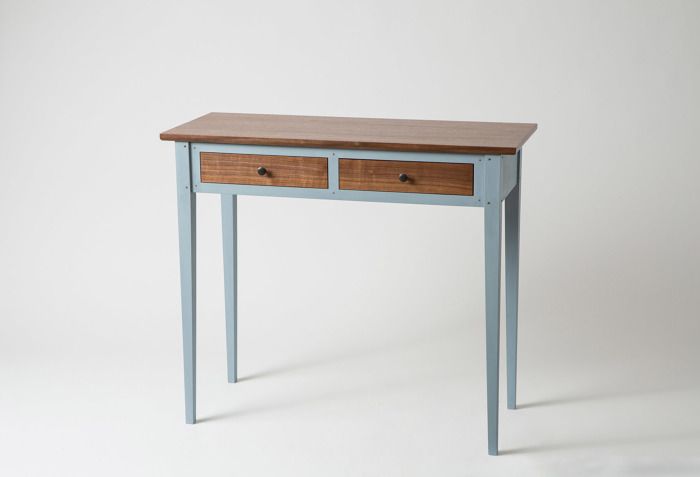 I have made versions of this table 4 or 5  times now with each one having different drawer fronts/top and paint color.  I really like the color combination of the walnut and slate Old Fashioned milk paint in this table.  This is the first time I pegged the tenons after it was painted with walnut dowels.  That turned out to be a nice detail I think I will use when I build another one of these little tables.  The Walnut was milled by my cousin about 15 years ago, and when he concluded he was not going to use it he gave it to me.  I think he and his family will be pleased to have this in their house when I give it to them. 
Thanks to Horton Brasses for the knobs.