Gallery
Modern cedar planters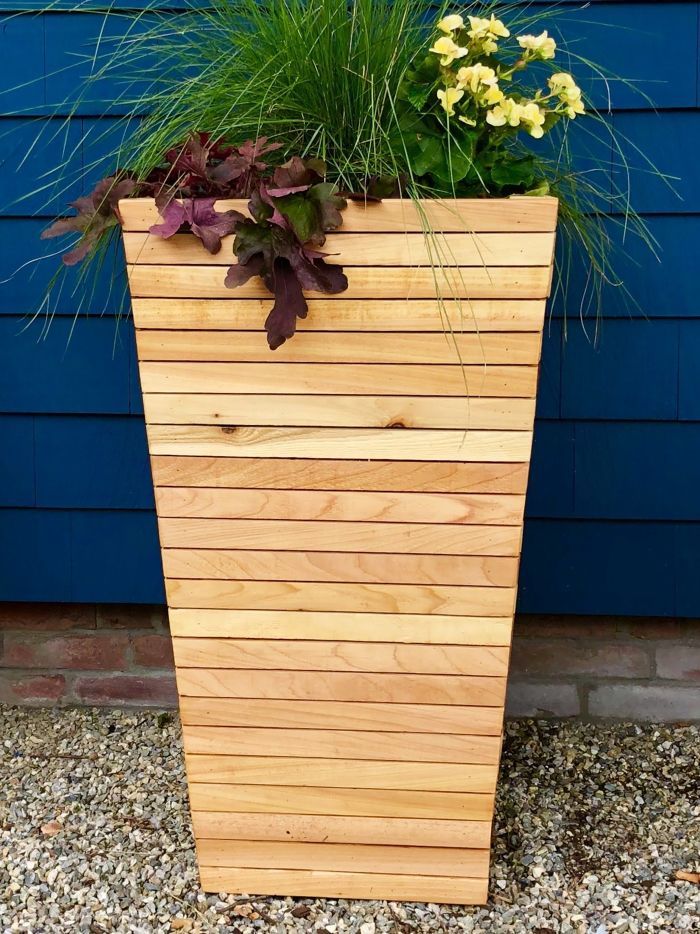 I built a set of modern cedar planter boxes, in three different sizes for visual interest. 
I began by creating a jig that would allow me to hold the posts of the planter in place while I laid the cedar strips across. This ensured that each side was identical, and that each planter was at the same angle even at different heights.
I laid each cedar strip (ripped into about 1.5″ strips from inexpensive cedar fence boards from Home Depot) with a spacer between each, and then cut off the ends by hand.
The plants are contained in plastic planter boxes hidden within. A few spare strips of cedar hold them inside the cavity of the box.