Gallery
Poker/dining table for my son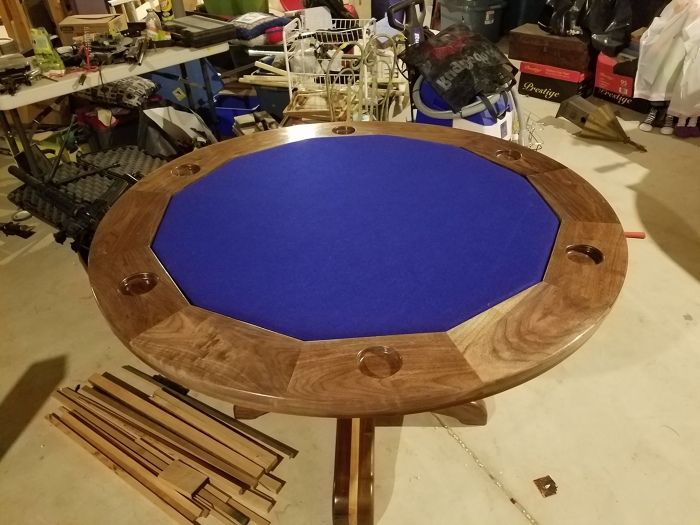 Walnut, maple, and plywood.  Feet and cross supports pattern routed and joined with half laps.  Turned leg joined to feet assembly and cross supports with 2″ maple dowel tenons.  Poker surface is 1/4″ ply upholstered with felt and foam padding friction fit into place for future replacement if needed.  The dining top simply sits on the poker ring with anti-slip matting.  Plywood top base edge banded with walnut. 
The poker ring was a fun challenge as a huge segmented ring (12 segments) routed round on outside.  Table is 48″ diameter.
Finished with shellac and water based poly, gloss on tops and satin on base.
Finished table in poker "mode."
Base assembly. Sorry, I don't know why this rotated or how to fix.
Leg on lathe prior to final sanding and finish. Poker playing son also plays chess, leg is reminiscent of a chess piece to us.