Gallery
Regency Tea Caddy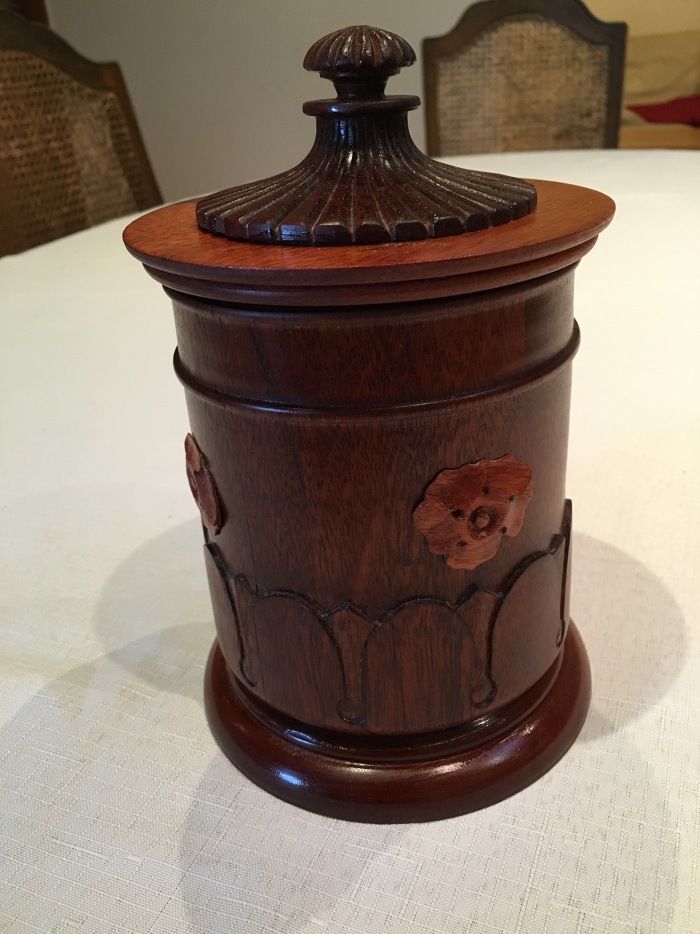 I recently came across a Regency Team caddy while researching for a segmented turning project.  It involved carving and turning but I just liked the style and architectural merit of the design so much I had to see if I could make a replica.  
The main body of the caddy is created using segmented mahogany staves ripped to 18 degrees and then turned to the desired inner and outter diameters. The low section of the outter diameter of course must be proud by about 2mm on which the leaf profile is carved.  You can see the technique that was used in the second photograph.
The four roses were all carved on a single piece of mahogany and then each individual rose was cut out on a jig saw and when final carving of the profile was carried out. The back cove was shaped out on a drum sander that had the approximate diameter of the tea caddy.