Gallery
Kitchen Island Stool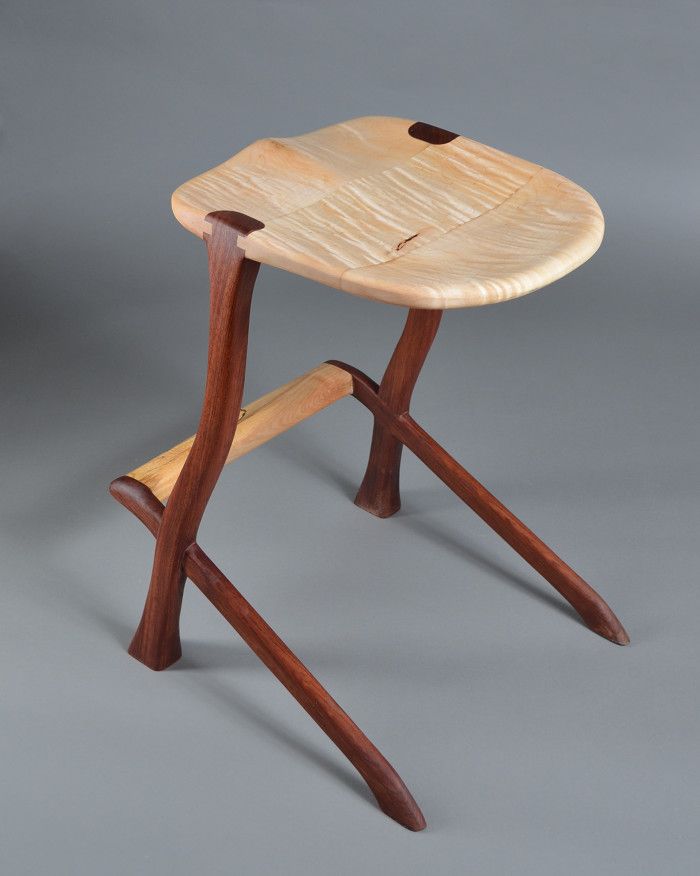 I required a set of stools for a new kitchen island that has contemporary lines.  The leg seat joint needed a stable joint to support the cantilever load and Sam Maloof's design suited this well.
I was initially going to use Hickory for the legs, but Bubinga provides even more strength than hickory.  The stool gets the reaction I was looking for… initial hestitation to sit…but once seated…guests won't give it up!
Side view showing the spalted maple footrest
This one uses Cherry for the legs which gives the stool more spring.